In Photoshop, Photoshop actions are the collection of adjustment steps which may contain adjusting color and situation, gradient mapping, adjusting color balance, etc. It is really useful and save you a lot of time when you're editing bunch of photos to get the same effect. I am falling in love with retro and vintage photos especially low situated and soft color tone. Sometimes, my friends asked me how to create those kind of effect for photos in Photoshop. Well, there are lot of actions and tutorials, even online generator on internet. Today, I created one Photoshop action set contains three actions that can make your photos retro and vintage look with low situated and soft color tone. Below are the sample that you can see the different between original and result of action. You can download here. You're welcome to share your photos after you have created with this action effect. Any comment and suggestion, please leave your comment in this post.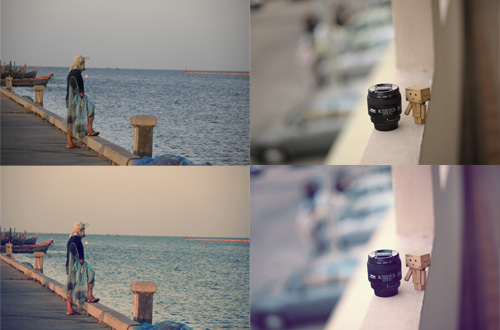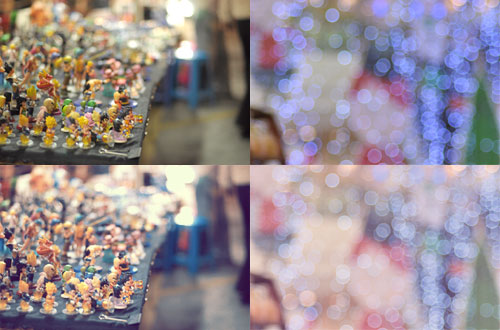 To use Photoshop Action
1. Click Window menu and choose Action menu in Photoshop (if you're not already opened Actions window).
2. Click the Load Actions … menu from Actions Window. (see the following snapshop)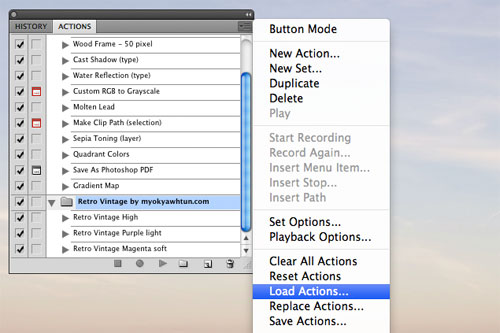 3. Select the action file you downloaded (Unzip the file first). You will see the newly installed actions in Actions window.
4. Select the Layer and select the action you want to apply. And click the Play button.