I and my brother travelled to Pattaya in last August and visited to Sanctuary of Truth, is a wooden temple with religious art. The temple is open to public, it is still underconstruction though. The authority acknowledged that construction will be finished in next 20 years hopely but there still will be minor. This temple is made by only wood. Woods mainly come from Thai, Myanmar, Lao and Cambodia. Actually, I did not have plan to go there.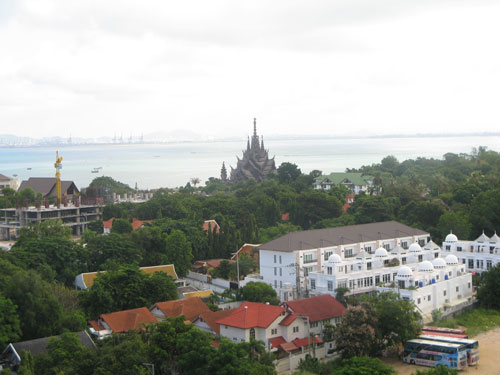 My brother saw it from hotel room where we stayed and it attracted us to get there. We went there with too much curiosity. When we got there and knew that entrance fee is 500 bahts (about $15).They gave us helmets to protect ours head while we visiting.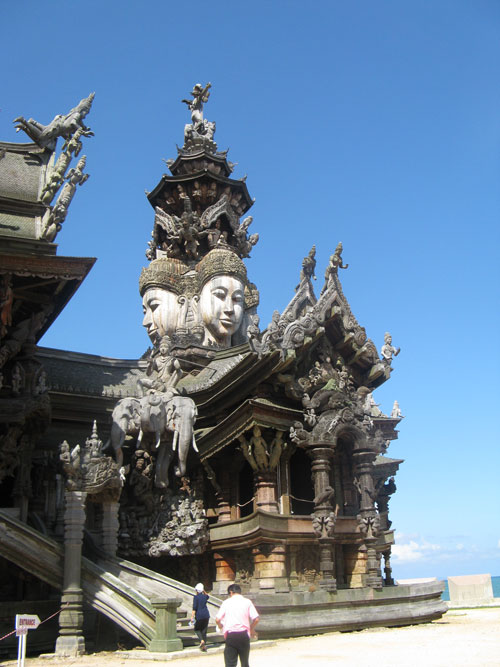 The lady from the temple explained us very detail about the history of this Sanctuary of Truth templte, the cultures, the arts and religions using in it and how they construct. I was surprised that most of woods especially biggest, tallest and long aged (more than 150 years old) used in this temple are from Myanmar/Burma. We walked through with the lady for half an hour and took more than 120 photos at there. You can see more photos in my photos page.