Windows Live FolderShare beta is a free service that you can use to share files between your own computers and with other people. You can also remotely access your computer and all of the files on your computer from any computer connected to the Internet.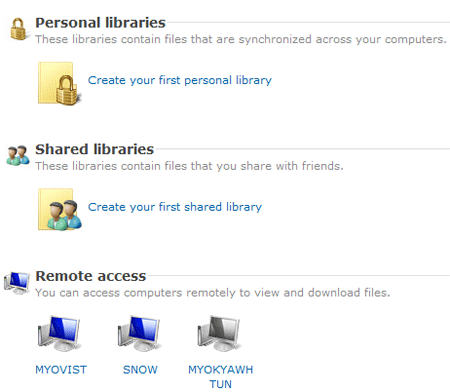 With FolderShare, you can:
Use FolderShare to create a mirrored image of your most important folders – like your Favorites, Pictures, and Documents – so they're the same on all your computers.
Sharing with friends, co-workers, and family is easy when you add and update files in a shared library. Large files? Not a problem – FolderShare can sync files up to 2 GBs in size. And it works on both Mac and PC.
Install FolderShare on all your computers, and you can access all your files from any computer on the Internet.
You need to download and install Foldershare to create an account to use Windows Live Foldershare beta.