Microsoft released new theme for XP and 2003 which found in Windows Embedded standard CTP refresh. You can download from Mirror because it is not publicly available from Microsoft yet.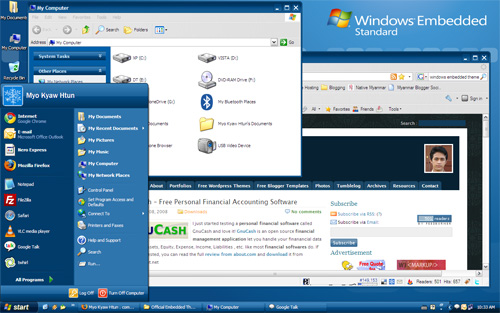 Installation
Download from Mirror
Run the EXE file from Zip
Select the Embedded from drop down menu from Themes tab.
Via: SizzledCore