There was a big fire started from 8:00 AM to midnight burned the largest market and biggest shopping mall in Myanmar's second city Mandalay where I was born.
YaDaNarBon Zay (Market) is located between 78th & 77th and 34th & 33rd streets in Mandalay, Myanmar. It has YaDaNarBon market in ground floor, Skywalk shopping mall in first floor, MCC and other education centers and organization in second floor, Relax restaurant, Mandalay ICT park in third floor and Ray World Office in fourth floor.
The fire continue to burn until now (8:00 AM – 9:55 AM) as thousands of people and shop owners watch hopelessly. The market was just opened when the fire broke out at 8:00 AM and blamed for wire shocks and fire fighters were afraid to go inside due to smokes and watch from outside. from Ko Moe Thee's blog
See all the updated photos from the following links I recently collected.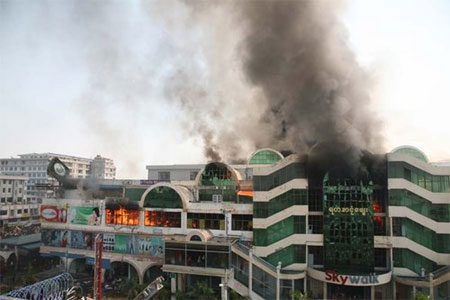 Zin Min Swe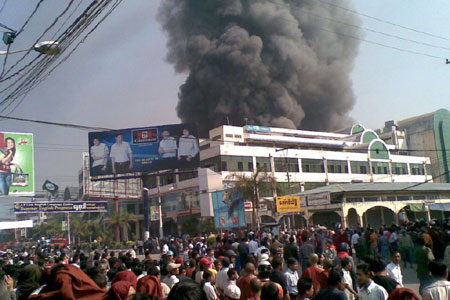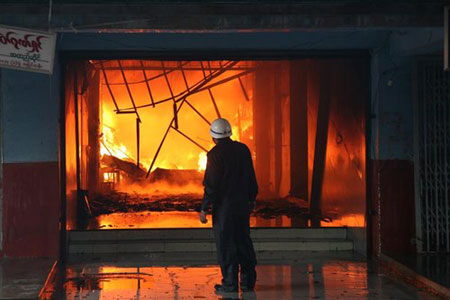 Zin Min Swe
Photos Album:
Photo and Video Posts:
Credits to :