If you want to add watermark to your photos when you're blogging from internet cafe or the machine that doesn't have Photoshop or photo software, Picmarkr is best choice for you. Picmarkr is an online tool allow you to add watermark text and image with just few clicks. You can choose photos from your computer as well as your Flickr, Facebook and Picasa account.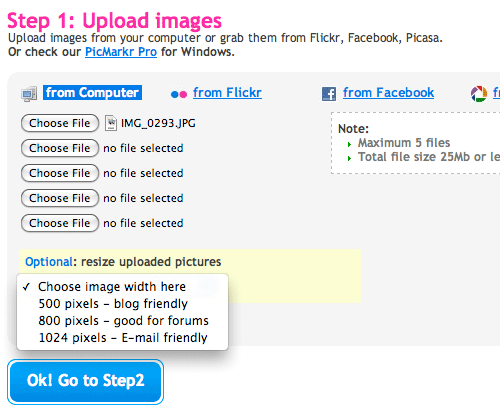 After your photos uploaded, you can insert your custom watermark text or image and choose the position and text style that you want to display.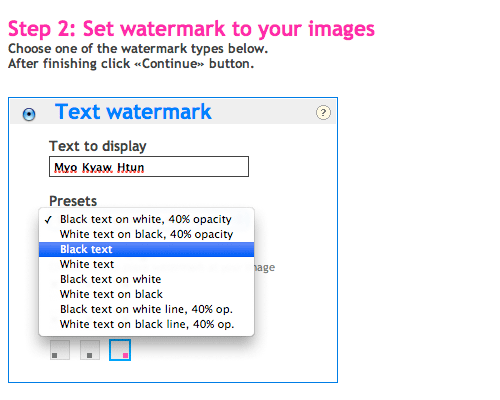 Finally, it will give you download images links that have watermark which you set in Picmarkr.