I think I should write some news or the things happened in a month has passed by. I created one WordPress themes and put blogger templates from my old blog to here. I think you might interested the following things for this April updates.
WordPress 2.5.1
WordPress 2.5.1 was out with so many security bugs fixed. I was able to upgrade 2.5 to 2.5.1 without having problems. But I found one thing that annoy me while I'm making every new post. I'll post it later on about this bug.
AVG 8.0 Free edition
I've installed AVG 8.0 Free edition for my PC. New version comes with built-in Anti-Spyware, Link scanner, Firewall together with revamped interface. Now I'm exploring.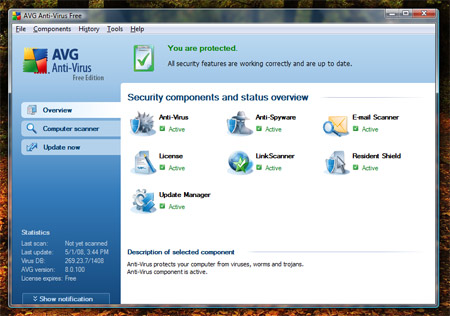 Crazy Egg

I tested the free version of Crazy Egg, web site analytics tool that can track exactly where your visitors clicked on your page, where they came from and how long they stayed before they leave. As a result, you can know how to optimize your web site and where to place your advertisement based on your stats. You can track 5000 visits and four pages in free plan.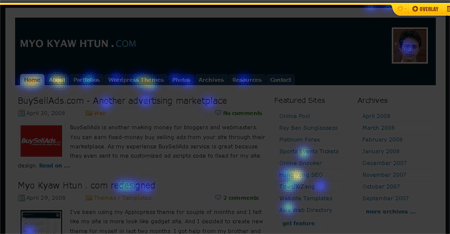 Ubuntu 8.04 LTS
I upgrade current Ubuntu installed in my PC to 8.04 LTS.
Manchester United reaches Champion League final
Paul Scholes's Stunning strike in 14 minutes sent Manchester United to final while playing with Barcelona in semi-final at Old Trafford. Manchester United will play with Chelsea in final at Luzhniki Stadium, Moscow, Russia on May 21st, 2008.
Worth the read