You have probably seen funny Facebook status messages with celebrities names or famous people.  Yet, many of these are fake and you can have your own fake Facebook status messages too.

One of my favorites is the Wall Machine, a online fake facebook generator let you create fake facebook status messages and it allows you to customize the photos, time, and comments. It requires to authenticate with your Facebook account.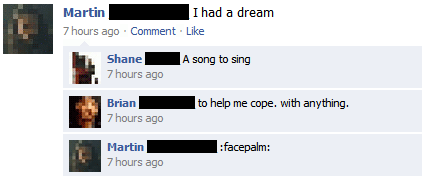 Another service is called Fakebook Quotes, a service that doesn't require login and it converts simple chat conversations into fake facebook status messages. The service has few limitations which are blurred photos with censored last names.