I just noticed that MyBlogLog refreshed my profile page after I logged in. Profile page shows the latest updates from all of the services of my contacts. When I clicked on new with Me on my profile page. It only shows all the updates from services which I added in MyBlogLog's setting page. This is a nice change from MyBlogLog because we can get news and information from our contacts' updates.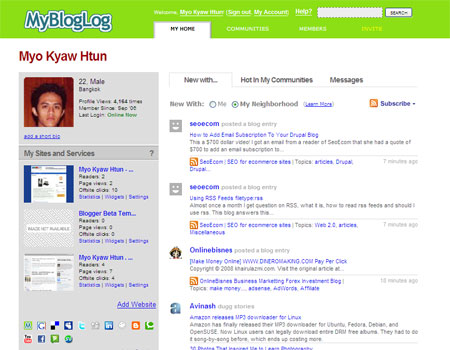 Here few notes from Official MyBlogLog blog
if you're looking at someone's profile, you'll see a list of updates from their services
if you're looking at your own profile, you'll see a collective view of updates from all your contacts
on any page, you can toggle to the other view

The updates are pulled from public data available from the services you've entered into your MyBlogLog profile. The more services you add, the richer this section will become.
You can join this blog or Add me as your contact.